Dining in Anna Maria
Anna Maria is an oceanside town located in Manatee County, Florida. This city is an island with a beautiful view of the Atlantic Ocean. With a laid back and natural feel, Anna Maria offers a seven mile strip of white sand beaches to make anybody feel as though they were in paradise. With turqouise waters that are warm and inviting, Anna Mara is a great spot to call a vacation spot, or home. There is excellent dining to be had in this city, especially when it comes to seafood! Here you'll find the top restaurants in the city, found by asking locals and sampling for ourselves. When you're feeling hungry in Anna Maria, you can't go wrong with taking a trip to any of these restaurants! Support local businesses and enjoy some delicious food and drink while you're at it, what could be better than that?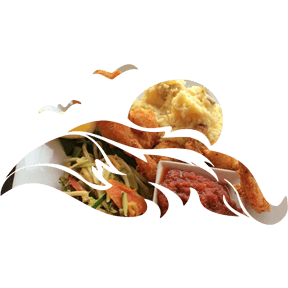 The Waterfront Restaurant
111 S Bay Blvd, Anna Maria, FL 34216(941) 778-1515
The Waterfront Restaurant is an upscale Seafood restaurant that isn't skimping on quality or quantity when it comes to their delicious dishes. Whether you're looking to host a private event, you want to make a reservation for date night, or you just want a stop for a quick drink after lunch, you're going to find what you're looking for here at the Waterfront Restaurant! This is certainly one of the best restaurants in the area, and you'll certainly want to check it out! With a famous appetizer of fried green tomatoes, as well as shrimp and grits that will knock your socks off, it's easy to see why this is such a popular restaurant in the area. The bartenders are always friendly here, serving up cheap daily specials that will certainly have you coming back for more time and time again. With attentive service and some of the best food in the area, why would you go anywhere else for dinner?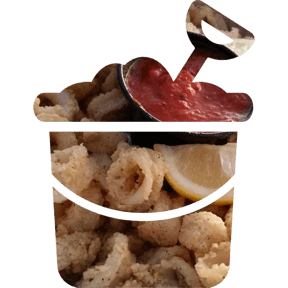 Sandbar Restaurant
100 Spring Ave, Anna Maria, FL 34216(941) 778-0444
The Sandbar Restaurant has high quality food selections for you to enjoy, and some tangy tropical drinks to make it taste even better! Tourists are drawn to this restaurant because of the location right on the water, and the delicious entrees and appetizers that will have them visiting Anna Maria for more. This is a romantic place to get some food, especially because you can watch the sunset while you enjoy your adult beverages. Be sure to try out their au gratin seafood dish, grouper sandwich, grouper tacos, as well as their unique cocktails. When it comes to fried fish, you won't get any better than the Sandbar Restaurant, where else can you find crab crusted scallops and tender steak at the highest quality on the beach? They look forward to servicing you, so stop in today for a great meal.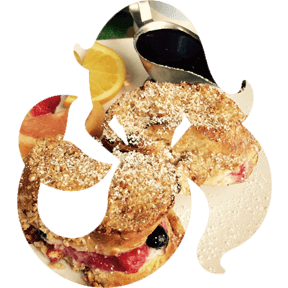 Sign of the Mermaid
9707 Gulf Dr, Anna Maria, FL 34216(941) 778-9399
Sign of the Mermaid is a traditional American restaurant with a knack for providing high quality food selections to the residents of Anna Maria. With affordable wine buckets, strong cocktails, and a great selection of beer and wine, why stop anywhere else for happy hour when an option such as this exists? They make their own homemade desserts here at Sign of the Mermaid, making for a delicious key lime pie that you won't find anywhere else. Whether it's breakfast, lunch, or dinner you're looking for, you certainly can't go wrong with a visit to this restaurant, as they have a stuffed french toast with handmade raspberry syrup that's to die for, especially when paired with the brisket hash. You're certain to find something to like here at Sign of the Mermaid!