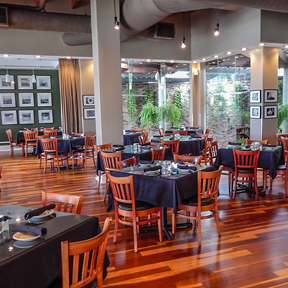 Circles Waterfront
1212 Apollo Beach Blvd, Apollo Beach, FL 33572
(813) 641-3275
This has to be one of the best restaurants in the entire area. They actually have a tiki bar is you are into being a bit more casual and like to listen to some live music while you partake in some great food and a few libations. This venue is known for their seafood but they also have some amazing red meat related entrees. You will definitely love the prices because they are super reasonable. The servers are some of the best that you will ever experience at any kind of establishment. If you are so inclined, eat outside and enjoy the great views.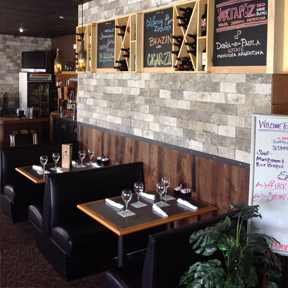 Apollo's Bistro
6520 Richies Way, Apollo Beach, FL 33572
(813) 641-2685
Everything is fresh here and we mean everything. The atmosphere is upscale and it is a very family friendly establishment. Let's face it, everyone needs a relaxing night out and a chance to decompress. You can meet friends for a glass of wine, craft beer or your favorite cocktail. Or even if you are looking for a place to have a larger group meet, they can accommodate you as well. The service staff is first rate and they will always make you feel welcome and do everything they can to ensure that you leave well satisfied.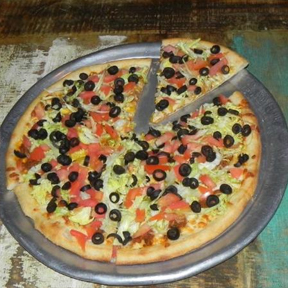 Massimo's
6145 US 41 North, Apollo Beach, FL 33572
(813) 331-3919
The staff at Massimo's is proud to create and serve fresh, homemade, hand tossed pizza. Each pizza pie is made with a secret family recipe. And we don't want you to think that this place is only about pizza, there are a number of other menu items available as well. For instance, the Stromboli is phenomenal and the portion size that they serve you is absolutely huge, you will be eating it for at least two more days. Some other great options are the wings, Teriyaki and the Chipotle barbeque. Did we mention the subs? We should have because they are amazing as well.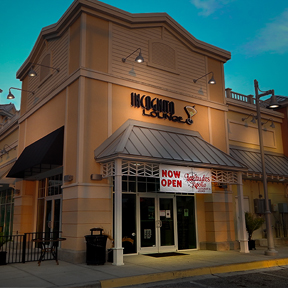 Latitudes Apollo Restaurant and Lounge
131 Harbor Village Lane, Apollo Beach, FL 33572
(813) 645-9700
The fun that you are going to have at this place is off the charts. They like to put a twist on each dish. Check out the happy hour prices, your eyes are going to bug out when you see what you are being charged for a quality drink. You usually can't beat following the locals to a popular place and that is certainly the case at this establishment. They even offer wonton wrapped shrimp. And you just can't beat the atmosphere, everyone who comes in the place gets a hug. Also, if you want to catch a game, there are some high definition televisions.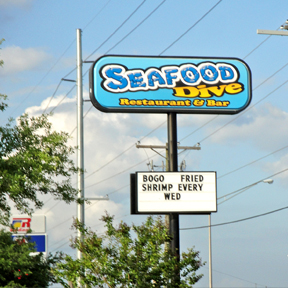 Kaz's Seafood Dive Restaurant & Bar
6190 US Hwy 41 N, Apollo Beach, FL 33573
(813) 331-3915
There is absolutely nothing like a good dive bar and that is exactly what you have here. But surprise, surprise, the seafood that comes out of the kitchen is amazingly good. Try the scallops, they are always cooked to perfection. And the portions they they bring to your table will astound you, you will definitely be coming home with leftovers. The staff could not be more courteous and they are very attentive so your every need and desire will be taken care of. Don't forget to ask for a Margaritas.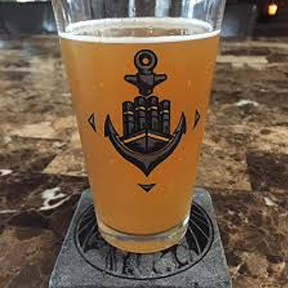 Four Stacks Brewing Company
5469 North US Hwy 41, Apollo Beach, FL 33572
(813) 641-2036
This just isn't a brewery, this is an incredible mix of 18 local, regional and house brewed beers. One of the beautiful things about this place is that it is a great place to people watch. If you don't know anyone when you enter, believe us, you will when you leave. Not to mention that the staff is super knowledgeable about all of the beers on tap. The list that you will have to peruse is phenomenal so you are definitely going to need some expertise. Keep in mind that they do not serve food but they do not mind if you bring your own in or order and have it delivered.