Dining in Brandon
Brandon is one of the quieter communities in the Tampa Bay area that are fantastic for staying in when you want to get away from all of the hustle and bustle of the rest of the Tampa Bay area. Some attractions in the Brandon area include the Westfield Brandon, the AMC Regency 20 movie theatre, as well as the Florida Academy for the Performing Arts.
Here is a list of our favorite places to eat and grab a drink in the fine town of Brandon: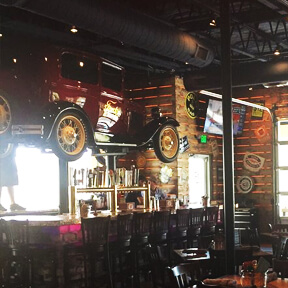 Ford's Garage
Burgers. Beer. Cars. A holy trifecta, to be sure. Well, Ford's Garage has all three and an epic atmosphere to boot! There are few restaurants that have such a fully realized theme and execute it as flawlessly as Ford's Garage. It gives you the feeling of being in a 1920's automobile service station, as well as a prohibition-era bar, and it reeks of coolness. They serve incredible gourmet burgers with a wide variety of meats, and they have any and all beers that you could possibly want. Ford's Garage is immensely cool and fantastic, and you don't want to pass it up!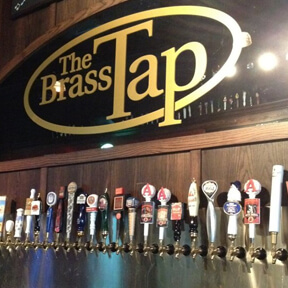 The Brass Tap
Located within the Westfield mall, The Brass Tap is a bustling and unforgettable place to grab a drink and some plates of delicious bar food. They are well known for their rotating craft beers, and their ample selection of beers in both bottle and draught form. If you are looking for a place that serves your favorite, obscure craft beer then chances are The Brass Tap has it. They also have a fantastic wine menu, as well as some delicious shareables including the Sriacha Bacon, Sabra Hummus served with fresh baked pretzel pieces or Santitas tortilla chips, and aGourmet Sausage sampler.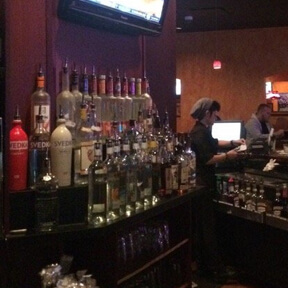 The Rack
If you're looking for a fantastic place to sit back and watch the football game while you enjoy a cold beer with a group of your friends, then look no further than The Rack right on W Brandon Boulevard. It's an excellent location to just chill with all of your friends because of all of their pool tables, television sets, and not to mention their excellent beer selection. More of a mixed drink fan than a beer lover? Don't worry, The Rack mixes up a mean cocktail! Their bartenders are extremely friendly and knowledgeable, and don't get us started on their wings!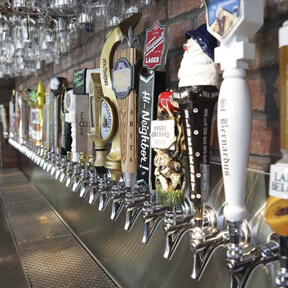 World of Beer
As you might imagine, World of Beer is all about one thing--Beer! They have a fantastic selection of beers, including rotating seasonal beers that will keep you guessing and coming back for more. They have indoor and outdoor seating, as well as bar games, and frequent live performances. Their patio is even dog friendly! Their bar staff is extremely knowledgeable and you will be happy with your experience at the World of Beer, and you will realize that they are very aptly named.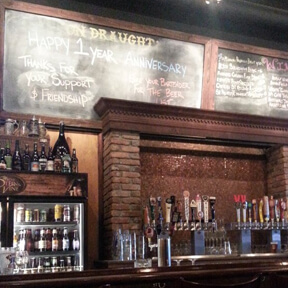 The Stein & Vine
The Stein & Vine is a fantastic craft beer and wine bar at the corner of Kings & Bloomingdale Ave. They have an endless amount of delicious food such as their Korean Snapper Tacos, Truffle Tots, Roast Beef Kicker--they have a PB&J Burger for crying out loud! be sure to check out their fantastic beer selections as well as their wine selections, which they are lauded for.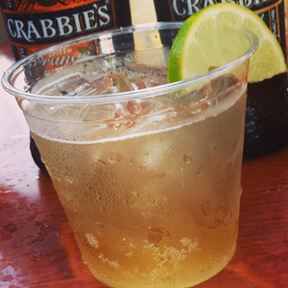 O'Toole's Irish Pub
Sometimes you can't go wrong when going with a classic. O'Toole's Irish Pub is the kind of place that you can sit back and enjoy a tall pint of your favorite lager and dig your hands into an ample plate of fries, or get the steak and mushroom pie. It's to die for! With both a fantastically friendly wait staff and an ample menu of drinks and food, you won't ever want to leave!