Mango Bistro
301 W Dearborn Street, Englewood, FL 34223
(941) 681-3500
Get ready for a variety of of freshly made specialty foods in a fun atmosphere. The décor is so exciting and colorful and will make you want to get up and start dancing. The entrees are creative, inventive and authentic. You can always count on the ingredients being super fresh and when freshness is combined with optimum flavor, you really have something going. The menu includes grilled paninis, gourmet wraps, authentic French crepes and some absolutely mouthwatering desserts and baked good that make for the perfect topper.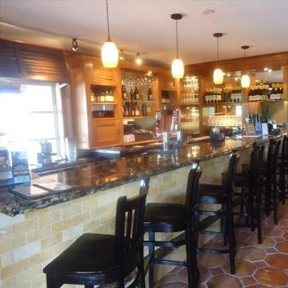 Beach Road Wine Bar and Bistro
1350 Beach Road, Englewood, FL 34223
(941) 474-9500
This place is a real treat. It features healthy gourmet foods. The menu is seasonal and features some unique selections which utilizes fresh ingredients. The atmosphere is best described as elegant yet relaxed. The style is fusion which uses various types of cuisine in order to form new and different meals. And a good as the food is, you are going to love the drink options. They actually have over 70 wines, an array of beers and some excellent cocktails. One more thing about this place, you are going to love the views.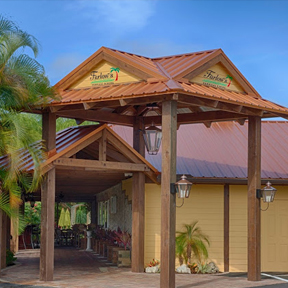 Farlow's On the Water
2080 S McCall Road, Englewood, FL 34224-4542
(941) 474-5343
Are you ready for some absolutely delicious dishes. Believe it or not, the herbs used in the kitchen come from the garden grown right at the restaurant. You can even tour the garden and allow your taste buds to be tantalized by the scent of parsley, basil and rosemary. It is here that you will experience a passion for southern cooking and you will find a splendid southern twist in them menu including Chicken Piccata, Corn Pudding and Fried Green Tomatoes. The wait staff is amazingly attentive and friendly.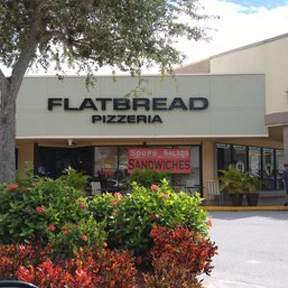 Flatbread of Englewood
1951 S. McCall Road, Palm Plaza, Englewood, FL 34223
(941) 460-8044
We know that you have had pizza before, but you haven't had pizza like this. First of all, the tomato sauce is very unique. Then in terms of toppings, they have just about everything known to mankind as an option. And your pizza will come out piping hot, fresh and out of this world delicious. It won't take long before you will find yourself relaxing in their very cozy atmosphere. The staff is just exceptional, they love their patrons and they love serving up the best food and customer service that is humanely possible.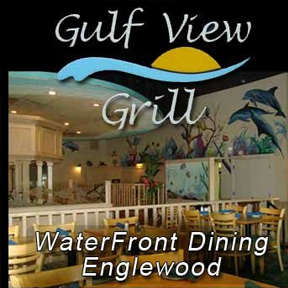 Gulfview Grill
2095 North Beach Road, Englewood, FL 34223
(941) 475-3500
The restaurant business is one where you aren't going to last very long without making connections and providing great products and services. Well, the people who run the Gulfview Grill have been able to be successful at all of those elements and more. This is where you want to come if you have the need to kick back, relax, laugh and just enjoy. The service is right on point and the quality is as well. Another great thing about this place is that special orders don't upset them. Whatever you need, just ask and they will deliver.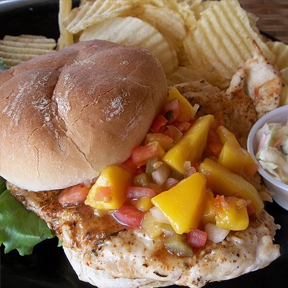 Lock 'n Key Pub Restaurant
2045 Beach Road, Englewood, FL 34223
(941) 474-1517
The chefs that work here are extremely talented. Taker it from us, this is the best seafood you will experience in Englewood bar none. The fish tacos, coconut shrimp, gumbo and crab soup are all out of this world amazing. The Lobster rolls are a specialty item that will make you feel special with every bite. In addition to the extensive menu, the full bar is phenomenal. One thing too that they make a real point of is not rushing you. So, if you are looking for some great cuisine and awesome customer service with a calm setting, you need to run to this place as fast as you can.