Nabruzzi Trattoria
6062 Van Dyke Road, Lutz, FL 33558
(813) 304-2583
From the time that you walk through the doors of this location, you are going to find yourself relaxed and ready for a great experience. You will definitely feel like you have traveled to Italy once you swing around and take in all of the unique décor. The wine selection is just excellent and the waitstaff is extremely knowledgeable about anything on the menu so don't hesitate to ask if you have any questions. You will not believe how tasty the lasagna is. There is really nothing on the menu that is not top notch.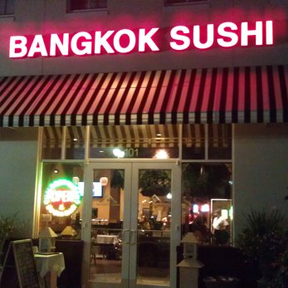 Bangkok Sushi
16541 Pointe Village Drive #101, Lutz, FL 33558
(813) 920-9777
There are so many positive elements to discuss about this venue. But first things first. The food that comes out of the kitchen is some of the most authentic Thai that you will find anywhere. Your taste buds are going to absolutely come alive with the phenomenal selections of favorites like Pad Thai, Crispy Duck, Yum Squid, Volcano Lobster and their signature Bankok Combo. And it is all up to you how spicy you want your food. Options are also on tap here as they have very fresh sushi always available. Check out this casual atmosphere very soon.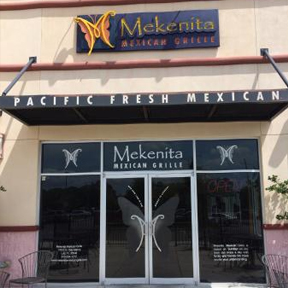 Mekenita Mexican Grille
17623 North Dale Mabry Highway, Lutz, FL 33558
(813) 264-1212
This isn't just your same old experience that you have been used to. So get ready for an exciting new dining experience unlike any other in the area. The owner's passion for Mexican cuisine can be seen in every aspect of this location. Inspired by Oaxacan traditions and fresh Pacific ingredients, this place offers unforgettable flavors, a warm and inviting décor, and phenomenal customer service. Try this step above the rest and make this a got to establishment. We are sure this is going to become a favorite for you and your family.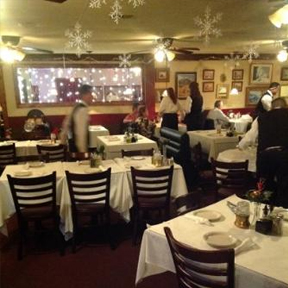 Villaggio Ristorante
102 Flagship Drive, Lutz, FL 33549-5457
(813) 949-0572
Talk about being put in the mood from the moment you enter. The first thing you will notice is that the waiters are dressed like they would be in Italy. The second thing you will notice is a live vocalist singing romantic ballads. Or maybe that is the other way around. And my oh my what an affordable treat. You will not believe the prices you are going to see on their menu. All of the usual suspects are here and they are cooked to absolute perfection. The owner is always there and will greet you to make sure all is well.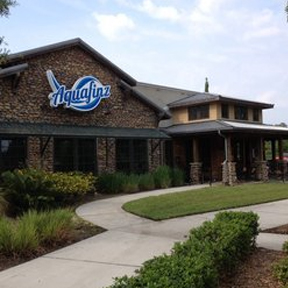 Aquafinz
16553 Pointe Village Drive, Lutz, FL 33558
(813) 926-3333
This is one of the best dining experience you will have on the 54 corridor and beyond. The chef crafted menu is creative and changes on a nightly basis. Most of the menu items highlight the freshest and most flavorful Seafood, Steaks, Herbs and vegetables that they can get their hands on. You are going to want to rely on your server because they are well trained to know the menu inside and out. A few of their signature dishes include shrimp and scallop Alfredo and calamari. Make sure that you save room for dessert, unbelievably delicious.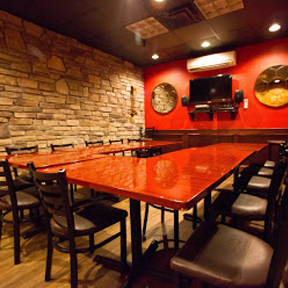 The Vine Bar
17667 Dale Mabry Highway, Lutz, FL 33548
(813) 964-8463
Unique in every way. You are going to fall in love with the warm, sophisticated and very comfortable atmosphere. What is go nice about the environment at this location is that it works for any number of occasions. So, whether you are planning a romantic dinner for two or a group of friends are getting together, there is a place for you. The daily entrees are prepared with naturally raised meat, fresh fish and creative side dishes. You will definitely want to check out their happy hour specials and sample some of the drinks made by the best bartenders in the area.