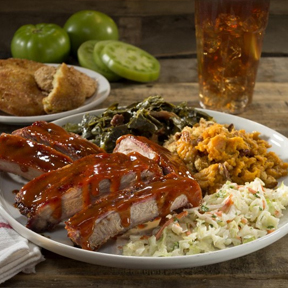 Fred's Southern Kitchen
1401 West Doctor Martin Luther King Junior Boulevard, Plant City, FL 33563-5027
(813) 752-7763
You have probably heard the old saying that you deserve a break today. Well, we believe that you deserve to experience a special taste of farm to plat freshness and we know just the place you should visit. Fred's food is slow cooked in a natural and unprocessed way. There is absolutely no compromise on quality because they are determined to use only the highest quality ingredients in everything they make in the kitchen. This is southern comfort at its very best, believe us, you don't want to miss this gem.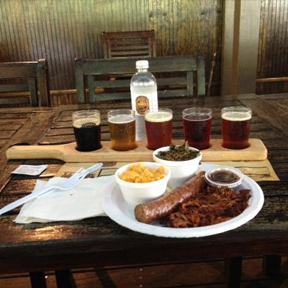 Smokin' Aces BBQ
5210 W Thonotosassa RD, Plant City, FL 33566
(813) 704-1374
Are you ready to sample some of the best ribs in the state? This place has won awards for their ribs and that means you need to stop by and sample them so you can decide for yourself. All of the barbeque is amazingly tender and tasty. And you can't beat the courteous service of the staff. Keep in mind that this is also an opportunity to try some dishes that you might not normally have like gator bites and frog legs. If you like eating outside, there is a outside seating area that is very pleasant and relaxing.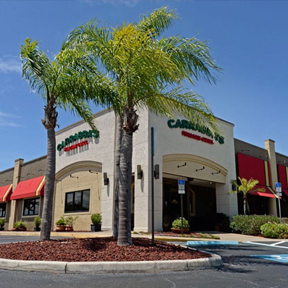 Carrabba's Italian Grill
1205 Townsgate Center, Plant City, FL 33563
(813) 752-0760
This place is run by Italians and they know what they are talking about when it comes to Italian cuisine. Everything on the menu is extremely delicious and the wait staff is as polite as you will possibly every experience in your life. The portions are huge so you will not only leave satisfied you can count on leaving with some tasty leftovers. We highly recommend the lasagna which tastes like it is homemade. But keep in mind that there are numerous appetizers to pick from and some absolutely excellent desserts to finish off a great time.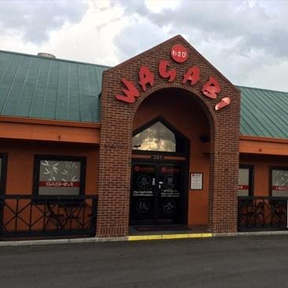 Wasabi Japanese Steak House/Sushi Bar
203 Alexander Street, Plant City, FL 33563
(813) 754-8866
We truly don't know where to begin with all of the positive aspects of this establishment. You just can't beat the filet mignon. Definitely a five star operation in every way. And when it comes to sushi, this place has everyone else beat hands down. The quality and freshness of their sushi is out of this world. If you don't know much about sushi, this would be the place to visit because they are so patient in explaining what each type is and will make some recommendations. This place is fun and satisfying at the same time.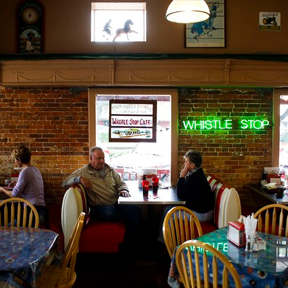 Whistle Stop Cafe
102 South Collins Street, Plant City, FL 33563
(813) 752-7340
This is one of those quaint old fashioned restaurants that allows you to kick back and relax. All of the food is good and tasty and one thing you can count on is that everything is really fresh. There is a friendly atmosphere here and you will feel comfortable whether you are a regular or not. Believe it or not, you can also enjoy some live music as they usually have a piano player around tickling the ivories. You may think we are crazy, but we can't recommend the soup and grilled cheese more highly. This is a great little stop.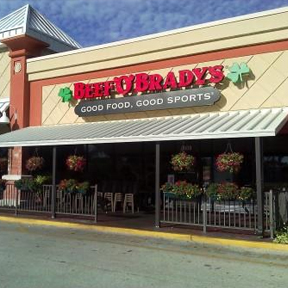 Beef O'Brady's Sports Pub
2418 James L Redman Pkwy, Plant City, FL 33566
(813) 757-0300
This sports bar is a hit with anyone and everyone who enters. It is very family friendly so make sure you bring the kids along. The interior is festive and cozy and the walls are filled with all kind of memorabilia. And you won't believe the variety of food that they have to offer. The menu lists everything from burritos and wraps to nachos, tacos, wings, burgers and so much more. They also have something called a grilled veggie bowl that has peppers, onions, mushrooms, broccoli, tomatoes and which is served over rice. Now, tell us, what other sports bar are you going to have options like this.