Dining in Sarasota
Sarasota is a lovely city located in Sarasota County, renowned for it's cultural and environmental amenities, silver sand beaches, luxurious resorts, Ringling Circus, and the school of architecture that's found here. It's safe to say that there are a million great reason to visit Sarasota! If the beautiful weather doesn't draw you in, then the baby blue waters surely will. Millions of tourists can't be wrong, after all! Sarasota is certainly a great place to get your fill of lovely weather and friendly residents. You're sure to have an amazing time sampling all there is to enjoy about Sarasota. Be sure to consider these restaurants below when you find yourself looking for a meal in Sarasota. We can vouch that these restaurants are the best in the area, without a doubt! Enjoy some delicious food here and have a great time in Sarasota.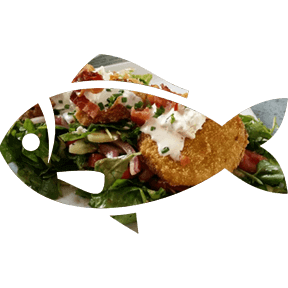 Owens Fish Camp
516 Burns Ln, Sarasota, FL 34236(941) 951-6936
Owens Fish Camp is a Seafood restaurant with a lot to offer those who find themselves in Sarasota! After all, with a location near the ocean, you can bet that you find the freshest seafood here. You'll even find that people who don't enjoy seafood like what's being offered here! That's because there's no better way to prepare seafood than how they're preparing it here! With selections that include Low Country Boil, Cheesy Grits, Fried Green Tomato Salad, Bloody Mary Oyster Shooters, as well as Fried Soft Shell Crab, this place is serving up quality that can't be denied. They have homemade cheddar biscuits that are out of this world, and a famous Chilean Sea Bass entree that's will have you coming back time and time again. The homemade lemon garlic herb sauce is out of this world, as well, and you certainly will enjoy your visit here!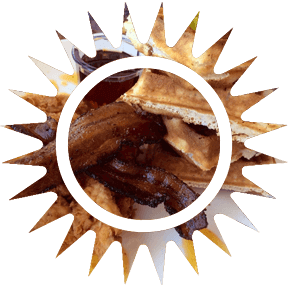 Sun Garden Cafe
210 Avenida Madera, Sarasota, FL 34242(941) 346-7170
Sun Garden Cafe is a breakfast and brunch restaurant with some fantastic selections for food! When you're looking for a healthy selection that's flavorful as ever, you can't go wrong with the Sun Garden Cafe. They offer delicious meals that won't make your waistline expand, only your health. Be sure to try their Med Revival Omelet, Bikini Bagel, Sweet Potato Pancakes with Pecan Butter, Curried Chicken Soup, and Figs stuffed with Boursin Cheese! There's nothing better than a cafe that has breezy outdoor seating for you to enjoy while you eat your amazing entrees! There won't be a need for a doggy bag when you decide to eat at the Sun Garden Cafe, and that's because you're certainly going to eat each and every last morsel that you'll find on your plate, as it's that delicious. Come visit the Sun Garden Cafe!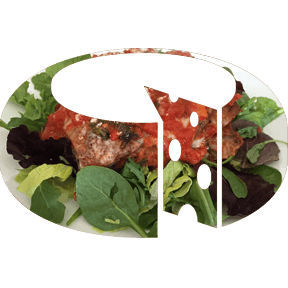 Mozzarella Fella
1668 Main St, Sarasota, FL 34236(941) 366-7600
Mozzarella Fells is a great Italian restaurant located in Sarasota, and it's been the go-to establishment for great Italian food for years now! That's because this restaurant really knows how to make a great Italian dish that screams of Italy. That probably has something to do with the fact that this is a family owned restaurant that's been serving up classics for years upon years. It's goes to mention that their Broccoli Rabe, Veal Cutlets, Chicken Parmesan, homemade Rice Balls, and the amazing Eggplant Parmesan are some of the best Italian dishes we've ever tried, making the Mozzarella Fella a destination for anybody who enjoys some cheesy, saucy deliciousness that can't be found anywhere else. Be sure to consider Mozzarella Fella for your next dining experience.