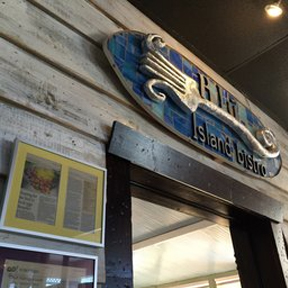 Blu' Island Bistro
625 Tamiami Trail S, Venice, FL 34285
(941) 485-8200
This is such a flexible location. No matter what you come here for, they can accommodate you, whether its a party, reunion, rehearsal dinner or even just a date. Get ready for the most delicious mouth watering seafood. And they will cater to your every need and want. The service staff have been well trained to make sure you leave happy. They are consistently rated five star by anyone and everyone who has been there. And here is an added bonus, the drinks are made from scratch and taste terrific.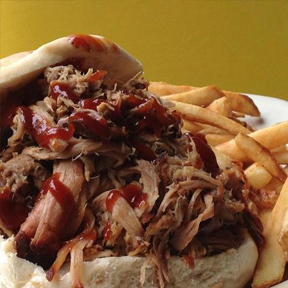 Darrell's Restaurant
530 US Hwy 41, Venice, FL 34293
(941) 485-9900
Most people have had ribs, but believe us when we say that you have not had fall off the bone ribs like they serve up here. Throw in additional choices like pulled pork and beef brisket and you have an amazing eating establishment. We also have a major recommendation for dessert, you have to sample the banana pudding. One bite and you will know why. The atmosphere and décor will make you feel like you are in an old fashioned diner. You can count on being well taken care of at Darrell's so give it a try very soon.
Trattoria Da Mino
335 W Venice Ave, Venice, FL 34285
(866) 863-6633
Can you handle what they will bring you at this establishment? We have a feeling that your eyes will be bigger than your stomach. The pizzas are so huge and the individual pieces are going to fill you up very quickly. This place also believe in having the perfect complimentary drink to go with your pizza so you will want to check out their wine selection. One of the secrets to the quality and tastiness of the pizza here is the fact that the mozzarella is made from scratch in house. The atmosphere is nice as well but part of what makes it magical are the aromas.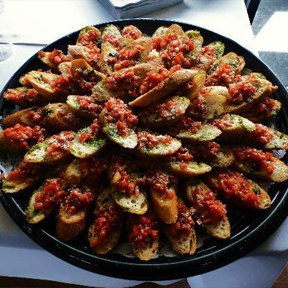 Cassariano Italian Eatery
313 West Venice Avenue, Venice, FL 34285
(941) 485-0507
Talk about the perfect expression of passion and culinary art. When you visit this establishment, you are going to find the perfect blending of rich bistro flavors, fine wine, and a relaxed atmosphere that will have you feeling good and have you coming back at your earliest convenience. The inspiration for all of the dishes you will find on the menu is Northern Italy. And you know what that means. Everything is authentic. The full-service bar and awesome customer service will give you anything else you might desire.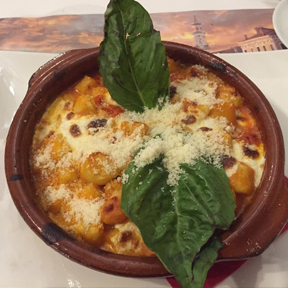 Ristorante San Marco
305 B W Venice Avenue, Venice, FL 34285
(941) 254-6565
Be transported to Southern Italy with a visit to Ristorante San Marco. Four generations have poured their heart and soul into making this place what it is today. When you do go, we have a major tip for you. You must and we mean must order an appetizer, it just starts things off on the right foot and they are so tasty you don't want to miss the experience. All of the entrees are made with the best, all natural, fresh healthy ingredients. You can count on all of the breads and pastas being made on site every day. We promise you that your experience here will be a memorable one.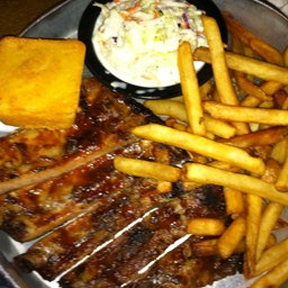 Gold Rush BBQ
661 Tamiami Trail, Venice, FL 34285-3237
(941) 483-3137
Everyone wants to be associated with an award winner. And it is also wonderful to be able to support a mom and pop establishment instead of a chain. Well, in this place, you have both. The theme throughout is gold mining and that have made the environment very inviting and comfortable. Many of the entrees are served in metal gold miner pans. In addition to a great menu, they also have a very nice selection of beer, wine, sangria and they also are famous for their sweet tea. One thing you won't have to worry about is the service, they know how to treat a customer.