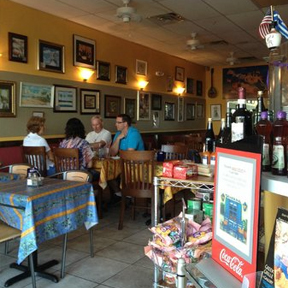 Greek Grille & Gallery
14828 Tamiami Trail, North Port, FL 34287
(941) 423-6400
The first thing and really the only thing that needs to be said about this venue is that it is authentic. Get ready for some of the tastiest Greek style Meze, Souvalki, Gyros, Spanokopita, Saganaki, Lamb and other favorites served cooked to perfection. You need to be aware that the appetizers are just as tasty as the main entrees and there are so many good ones to pick from. The pita bread that they serve is backed fresh on-site and is the perfect compliment to everything and anything you will order. Flavor and quality are the words of the day at this fine establishment.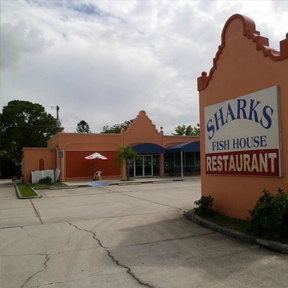 Shark's Fish House
14595 Tamiami Trail, North Port, FL 34287
(941) 429-2150
Delicious doesn't cover what will come to your table at this establishment. If you are a seafood aficionado, then you are going to be in heaven when you experience the quality of the seafood served up at Sharks Fish House and at such reasonable prices. You don't eat here because you are looking for fancy décor or fine china, you come because you want some of the best fish and chips money can buy. The wait staff is phenomenal, they are super attentive and truly aim to please so if you are not happy with something, just ask.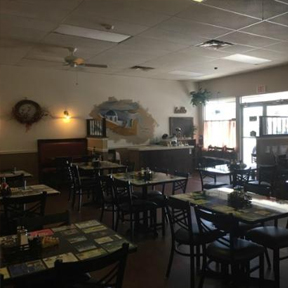 Alvaro's
14512 Tamiami Trail, North Port, FL 34287
(941) 426-3619
There is nothing like being in a quaint environment like this. Expect to see a lot of regulars hanging out and that is always a good sign because they usually know a great place when they see one. The food is absolutely terrific. Wednesday nights are special because you get an entire spaghetti meal for only $5. One of the menu items you will want to try at some point is their New York pizza, it will absolutely blow you away. Be prepared for some very friendly service and and a great attitude from the staff. It is great to visit a venue where the staff actually seems happy to be there.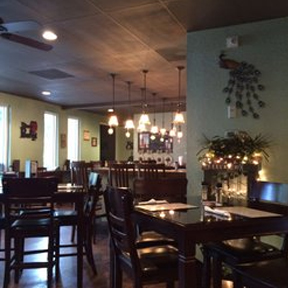 Bema J's Bistro
3515 Bobcat Village Center, North Port, FL 34287
(941) 257-8036
A lot of places claim to be good, but we can honestly say that this establishment is one of the best in the entire area, in fact, it may be the best in terms of overall quality and value. One of their signature dishes is ribs. The portion size is unbelievable. But lest you think that the menu is limited, think again because there are so many awesome options available to you here including shrimp and linguine. Don't be surprised if you have to wait for a bit because this venue is extremely popular. We love intimate experiences and so will you.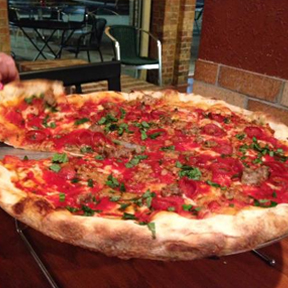 Bocca Lupo
4301 Aiden Lane, North Port, FL 34287
(941) 423-WOLF
The name of this restaurant means Mouth of the Wolf in Italian. And all of the pizzas served here are cooked in an open mouthed coal fixed oven called "The Wolf." But even though they are known for their pizza, they also offer some excellent Italian dishes as well. If you need something to sweeten the deal a bit in order for you to visit, how about the fact that they have an extensive list of beers on tap including Guinness. It won't take you long to feel the neighborliness of this place and that includes the way your server will treat you.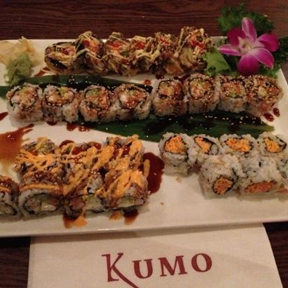 Kumo's Japanese Steakhouse and Sushi
17945 Tamiami Trail, Cocoplum Plaza, North Port, FL 34287
(941) 426-5866
There is nothing like visiting an award winner. And this place has won multiple awards for being the best restaurant in the area. This is a sushi haven for those that love it. The green tea is also very tasty and it works well in washing down your tasty food. Hibachis are available if you want to try something different and have some entertainment while your dinner is being cooked. The atmosphere and ambiance are great. Overall, just a great experience in every way including the customer service, they have been trained well.