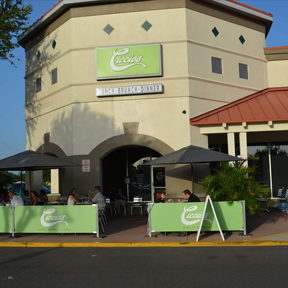 Ciccio Cali
11230 Sullivan St, Riverview, FL 33578
(813) 436-3840
Let's face it, you have been telling yourself that you need to eat healthier. And now is your opportunity. This location caters to a healthier lifestyle. Once you bite into one of their tasty entrees you will have little doubt that they only use the freshest of ingredients. At some point, you will have to try their bowls. They have a nice variety including Spicy Brazilian, Fajita and Mahi Mahi. If you are in a hurry, no problem, your meal will be served quickly and hot. The décor isn't much to look at or experience, but one bit and it won't matter.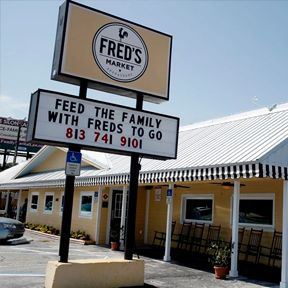 Fred's Market Restaurant
6501 US HWY 301 South, Riverview, FL 33578
(813) 741-9101
There is something very special about visiting an establishment that specializes in farm-to-plate freshness. One thing that you need to know is that the food is slow cooked in a natural and unprocessed way. This special cuisine is served in a cozy atmosphere which exudes warmth and fun. Quality is job one here and there are so many great choices before you including baked mac and cheese, fried green tomatoes, ribs and some amazingly tasty red velvet cake. Servers are attentive and provide some amazing customer service.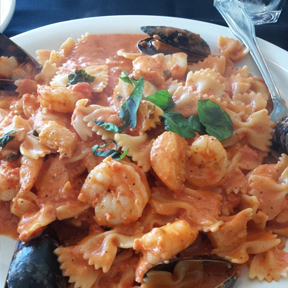 Cafe Italia
10277 Big Bend Road, Riverview, FL 33569
(813) 374-9917
This place is small so you should expect to wait some but it really doesn't matter how long you wait, you are going to find everything about your experience well worth it. They have something called seafood ravioli which you are going to go crazy about. Also, the filet mignon is beyond belief in tastiness. The best Italian in town, plan on taking quite a bit home because the portions that they server are absolutely huge. The servers are great at explaining anything about the menu or the place in general.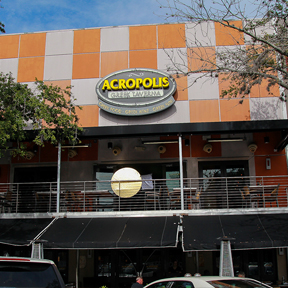 Acropolis Greek Taverna
6108 Winthrop Towne Centre Avenue, Riverview, FL 33569
(813) 654-2255
They call what they offer fine revival dining. What you are going to love more than anything is the high energy atmosphere which features belly dancing, plate breaking, napkin throwing, zorba dancing and live music. It is all about recreating ancient Greek culture. The variety that they offer you is phenomenal. Hospitality is something that they highly believe in and they aim to make sure that everyone who enters is treated well and enjoys their experience to the greatest degree possible. Get ready for a real party atmosphere.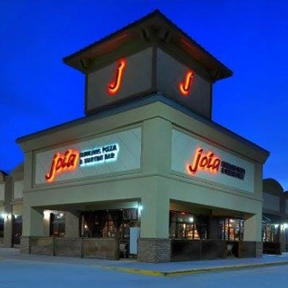 Joia Fabulous Pizza and Martini Bar
10475 Gibsonton Drive, Riverview, FL 33569
(813) 677-7171
If you love pizza, then you have to try this venue. In fact, we would go as far as to say you have not lived until you have sampled their pizza. And talk about a great deal on drinks. You just can't beat two for one martinis. The layout of this venue lends itself to you having an awesome experience. The bar is in one area and the restaurant seating in another section. The staff is trained well to be friendly and courteous. The ambiance is absolutely spectacular and you will find yourself relaxing more as each second goes by.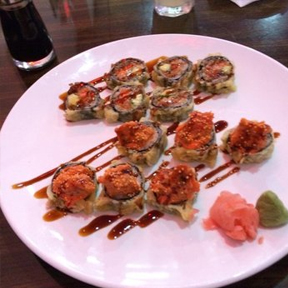 Sakura Japanese Steak House & Sushi Bar
10722 Big Bend Road, Riverview, FL 33579
(813) 671-2388
We know that you have more than likely had Chinese food, but have you ever experienced Japanese fare. Well, now is your opportunity. The menu has a wide array of Japanese cuisine to peruse. Some of their signature dishes include Chicken Teriyaki, Vegetable Tempura, Tuna Sushi and much more. The staff is incredibly attentive and cordial. They are very serious about their food presentation. When you drive up to it, don't be surprised because it is in the strip mall, but we urge you not to let that deter you from going inside and enjoying some of the most delicious food that you will ever have.